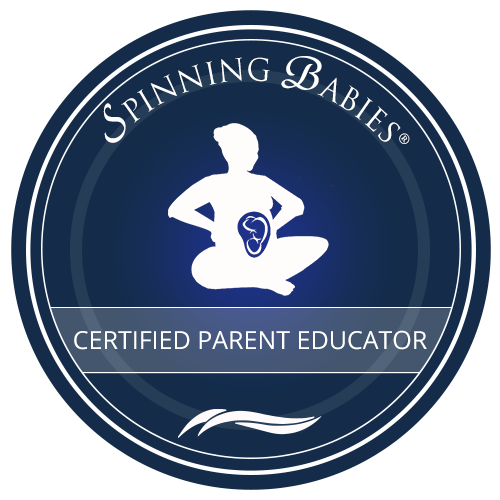 Spinning Babies® Certified Parent Educators teach the in-person Spinning Babies® Parent Class.

Spinning Babies® Parent Class
During labor the baby needs to pass through the three levels of the pelvis. Learn techniques to help your pelvis and it's muscles that support or restrict your pelvic levels. Together, you and your birth partner can use these techniques before and during labor to help "make room for baby!" Spinning Babies reveals how the baby can find optimal positions for labor, and make birth less painful, and even pleasurable! This class is for expectant parents only.
Trudy

Vains
Spinning Babies® Certified Parent Educator (SpBCPE). Birth Doula, Post Partum Doula. Pregnancy Yoga Teacher. Post Natal Yoga Teacher. Child Birth Educator.
Trudy Vains Birth Doula and Yoga
Address
Burpengary,
Queensland
Australia
work
Phone
:
044-810-4642
work
Email
:
trudy@yogawithtrudy.com.au
INTERNET
Website
:
http://www.trudyvainsbirthdoula.com.au
Biographical Info
Trudy is leading the way as the first Spinning Babies® Parent Educator in Australia. Trudy offers so much to our pregnant community in Australia and is a very sought after educator. Some of her offerings are Pregnancy Yoga where you will learn some amazing movement and breathe techniques to use during labour and birth. Child Birth Education in the way of Spinning Babies® Parent Class, Active Birth and Relaxed Birth (combining Yoga and Child Birth Education is amazing!). Leading the way as the only Birth Doula in Australia with these above qualifications, Trudy brings this all together to make you more comfortable during pregnancy and using Spinning Babies techniques during labour to help to bring 'better birth on earth'.
Categories:
Australia,
Spinning Babies® Certified Parent Educator (SpBCPE)