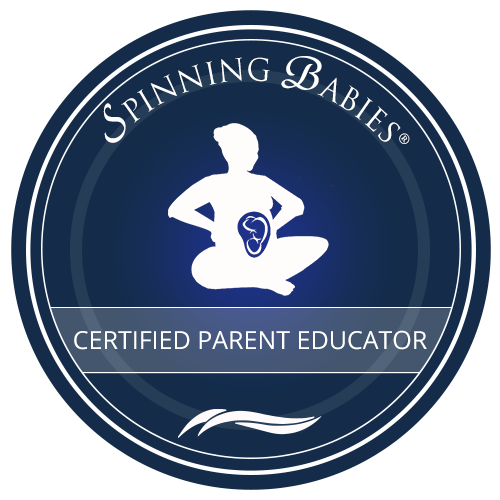 Spinning Babies® Certified Parent Educators teach the in-person Spinning Babies® Parent Class.

Spinning Babies® Parent Class
During labor the baby needs to pass through the three levels of the pelvis. Learn techniques to help your pelvis and it's muscles that support or restrict your pelvic levels. Together, you and your birth partner can use these techniques before and during labor to help "make room for baby!" Spinning Babies reveals how the baby can find optimal positions for labor, and make birth less painful, and even pleasurable! This class is for expectant parents only.
Biographical Info
Soy matrona y acompaño a la mujer en su proceso de embarazo, parto, postparto y lactancia. Con Spinning Babies® podemos trabajar desde el embarazo para más comodidad y fluidez durante el parto. Spinning Babies ha aportado a mi práctica como matrona comunitaria y de partos claves para resolver malposiciones durante el embarazo y el parto.
Categories:
Spain,
Spinning Babies® Certified Parent Educator (SpBCPE)