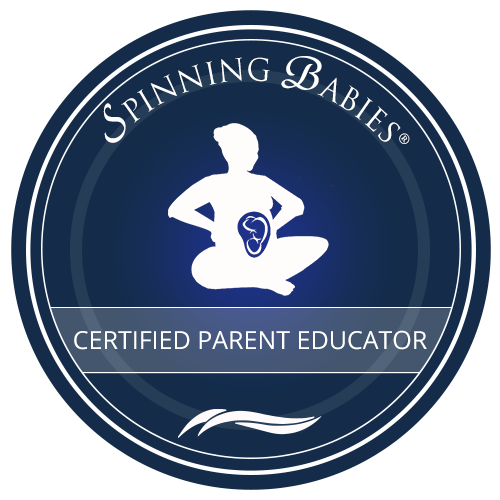 Spinning Babies® Certified Parent Educators teach the Spinning Babies® Parent Class Babies have an active role during labor — your job is to dilate; baby's job is to rotate! Babies turn through the pelvis to be born. Our official Spinning Babies® Parent Class includes techniques for you and a partner to do before and during labor. Help your baby find optimal positions to help birth be less painful— even shorter! For expectant parents only.
CPE announcement for an Online, Guided Spinning Babies® Parent Class
In light of the current health crisis with the recommendations for social distancing, Spinning Babies® Certified and Provisional Parent Educators are now offering Online Guided Spinning Babies® Parent Classes.
Contact a Spinning Babies® Parent Educator for:
Spinning Babies® Online Parent Class video streaming/download
A Spinning Babies® Parent Class Companion eBook, Daily Pregnancy Activity checklist, Labor checklist
A private or small group video conference session to support you and talk through your use of techniques.
Register with any SpBCPE by contacting them directly. A local CPE will have insight and knowledge particular to your community.
Biographical Info
Soy matrona y acompaño a la mujer en su proceso de embarazo, parto, postparto y lactancia. Con Spinning Babies® podemos trabajar desde el embarazo para más comodidad y fluidez durante el parto. Spinning Babies ha aportado a mi práctica como matrona comunitaria y de partos claves para resolver malposiciones durante el embarazo y el parto.
Categories:
Spain,
Spinning Babies® Certified Parent Educator (SpBCPE)