Spinning Babies® Aware Practitioner Workshop – SOLD OUT

4-days of advanced learning for bodyworkers, midwives, and nurses
August 19 – 22, 2019
Minneapolis, MN
For Bodyworkers, Midwives, and Nurses
Midwives (traditional, out-of-hospital, hospital-based), body workers (chiropractors, physical therapists, massage therapists, traditional bodyworkers, acupuncturists), nurses and physicians.
*Teacher's note: Must have minimum 1 year of experience with bodywork/birthwork and have practiced within the past 2 years.
Must have taken a Spinning Babies® Workshop within the past 3 years (2016 or after). If you are already a Spinning Babies® Aware Practitioner or have attended a Spinning Babies® Certified Parent Educator Training, this requirement is waived.
Midwifery, chiropractic, and RN CEUs being applied for!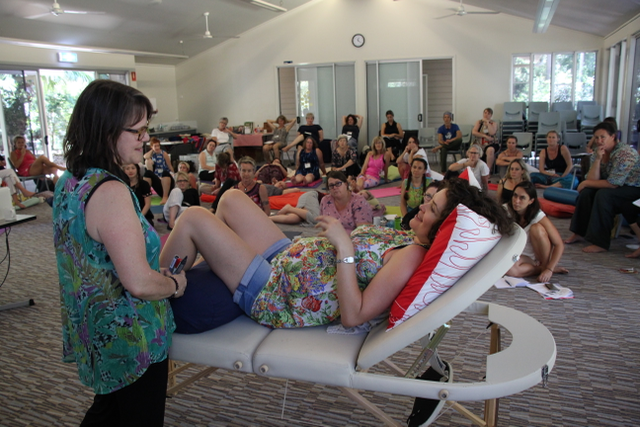 Learn advanced skills to promote body balance for fetal positioning and pregnancy comfort, and breech body balancing. Used in pregnancy, the birth process or generic balancing for non-pregnant people. Hands-on techniques beyond those at the Spinning Babies® Workshop, with case studies and integrative group work.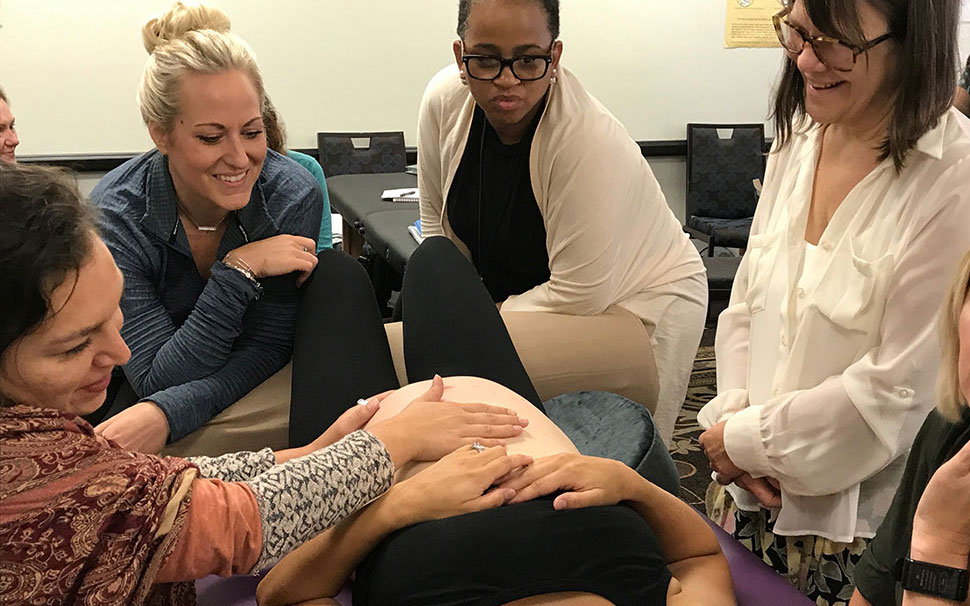 Embodied consent

Pacing, touch and the pregnant nervous system

Pain as an indicator of imbalance

Anatomy and fetal positioning

Releases and balancing for fetal positioning

How to do general and individualized sessions

Breech and transverse lie

Specific considerations for tracking restrictions

ECV preparation and follow-up

Integration into a bodywork or midwifery practice

Muscles balancing and fascial releases

Case studies woven throughout the course
This course is a compilation of embodied practices that can be used to address pain and fetal positioning. We will explore practical applications of anatomy, bodywork techniques to restore balance and space, levels of touch and pacing, and awareness of the nervous system. We will present basic releases and then drop into individualized and in depth approaches to creating and balancing the space within.
Four full days of training can transform your awareness of how you come into relationship with the pregnant body and the baby within. We will also address ways we can integrate and, for some transform, your bodywork or midwifery practice.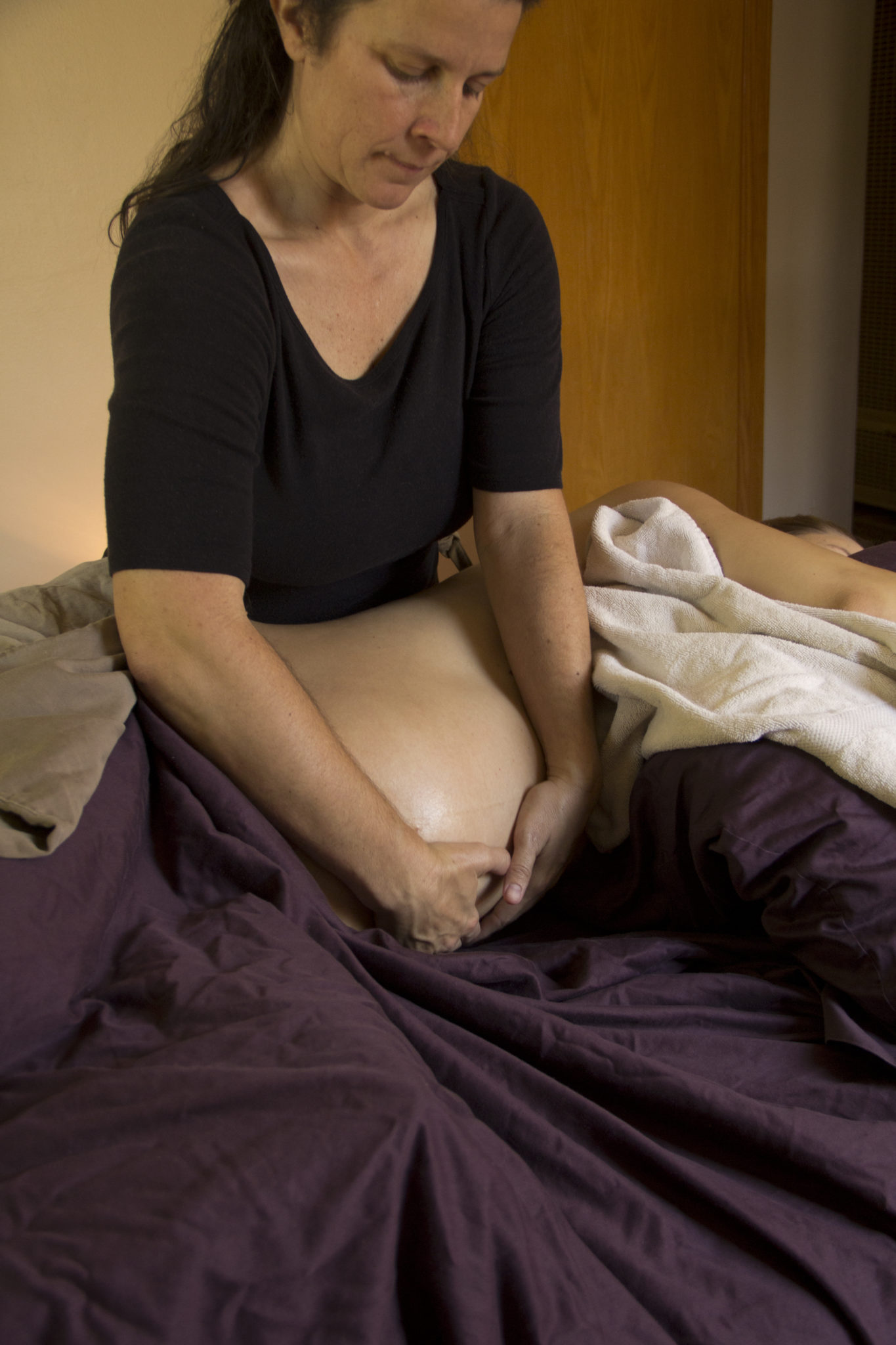 Schedule
19 August – 9am – 6:30pm
20 August – 9am – 6:30pm
21 August – 9am – 6:30pm
22 August – 9am – 4pm
Location
DoubleTree by Hilton Hotel
1500 Park Pl Blvd
Minneapolis, MN 55416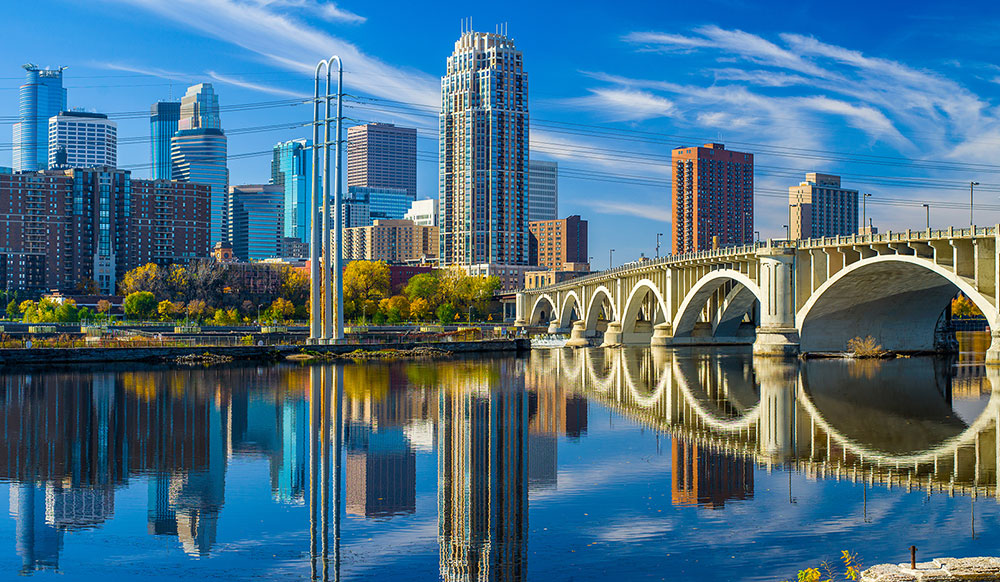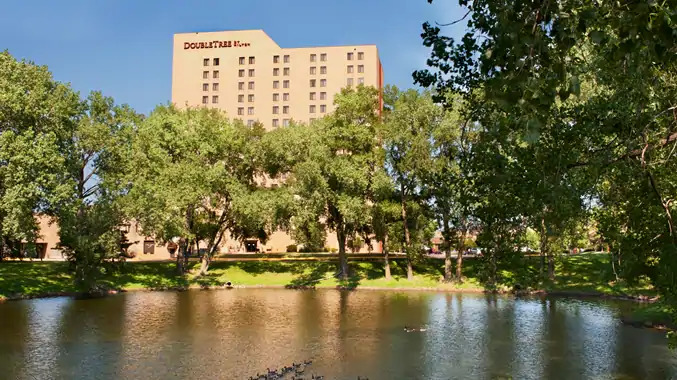 Accomodations
DoubleTree by Hilton Hotel
1500 Park Pl Blvd
Minneapolis, MN 55416
+1-952-542-8600
Standard room: One King or Two Doubles
$145 per night
To reserve a room, call the number above and mention the Spinning Babies Room Block.
Pre-requisites for Spinning Babies® Aware Practitioners
With many millions of independent visitors to our site each year, a huge mailing list and following on social media, we get daily requests from parents looking for support in pregnancy and birth. We want to help pregnant people identify Spinning Babies® Aware Practitioners.
To be eligible for membership on our Spinning Babies® Aware Practitioner listing you must complete the following pre-requisites:
Complete a full-day or two-day, Spinning Babies® Workshop
Your Spinning Babies® Workshop must be completed before attending the 4-day Aware Practioner Workshop and within the past 3 years
Successfully complete the 4-day Aware Practitioner course
Sign the Code of Ethics and Scope of Practice Agreement
Apply for the Spinning Babies® membership listing and pay the $100 annual fee
Rachel is a Spinning Babies® Approved Trainer, a licensed and certified midwife, and prenatal and postpartum yoga teacher from MN, USA, practicing for many years in various settings of birth center and home birth practices. She has been a certified massage therapist for over 10 years and currently has a private practice for body work in Ein Karem, Jerusalem. She has studied Spinning Babies for over 8 years and contributes to Spinning Babies' educational materials. Rachel completed her BSN (and is currently completing her CNM) at Shaarei Tzedek Medical Center, and has been privileged to teach Spinning Babies to midwives, doulas, and physicians in Israel and around the world. She is currently developing a hospital-based research study on Spinning Babies.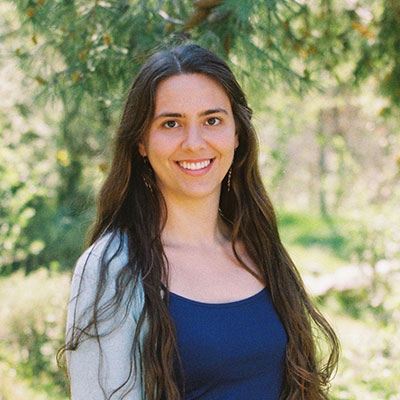 Nicole Morales, LM, CPM, Spinning Babies® Approved Trainer, has a homebirth midwifery practice in San Diego, CA and is an instructor for Nizhoni Institute of Midwifery. She gave birth to her third daughter breech, which led her to her passion for breech birth and breech body balancing. Nicole teaches Spinning Babies® Workshops, Breech Body Balancing, Resolving Shoulder Dystocia, and Birthing from Within® Workshops, and a Storytelling, Healing, and the Birthworker's Journey workshop.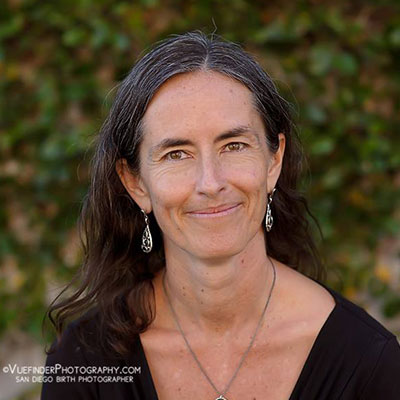 Jamie has been serving the San Diego community as a massage therapist for over 18 years and started attending births as a doula in 2009. A mother, birth doula, storyteller, Birth Story Listener®, bodyworker, and certified Birthing From Within® childbirth educator, she has studied, practiced, and taught numerous modalities and holistic traditions over the years, with a strong specialization of working with pregnant, laboring, and postpartum people and their families. The Spinning Babies® approach to birth, by helping create more awareness of space and freedom in the body, is the cornerstone of her embodied birth practice.
As a bodywork educator she places special emphasis on cultivating creativity, intuition, and the importance of modeling self-love, embodied connection, and willingness to step into the unknown with loving presence for our pregnant clients.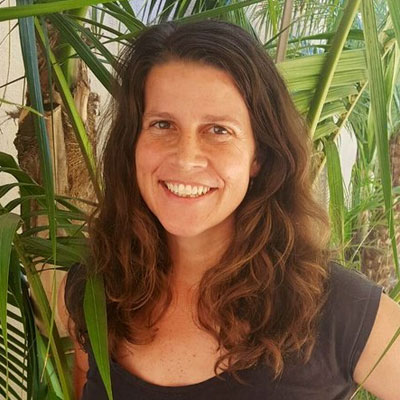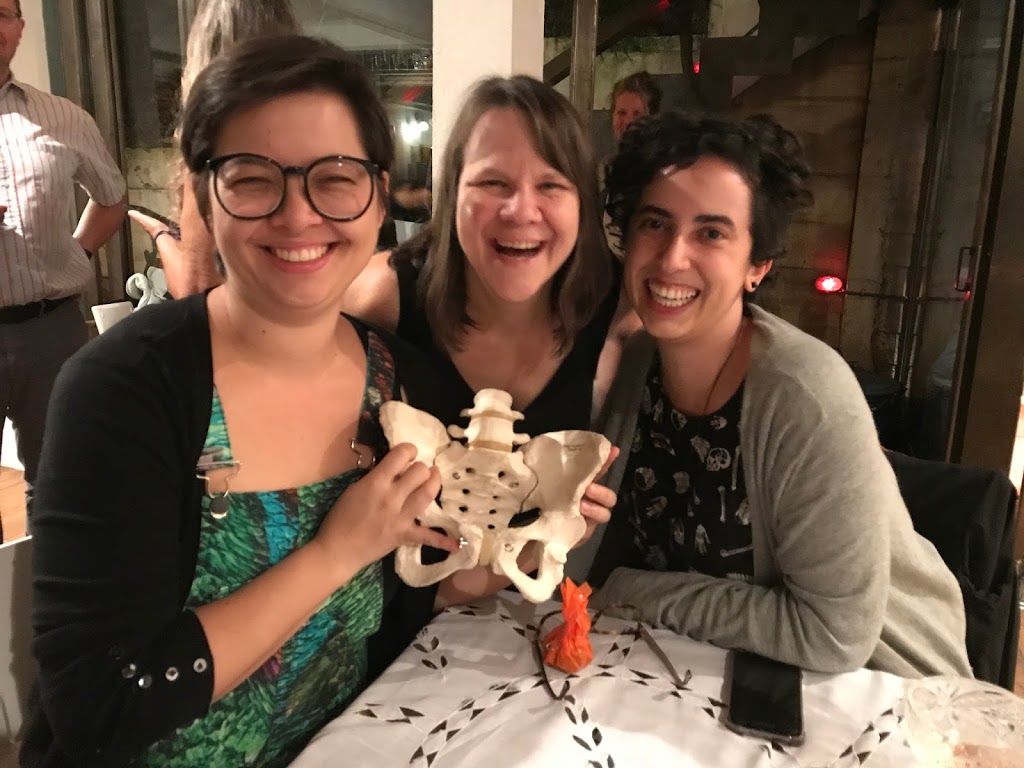 Apply before June 10
$1095
Apply between June 11 – July 31
$1195
Apply between August 1 – August 15
$1295

Payment plans available!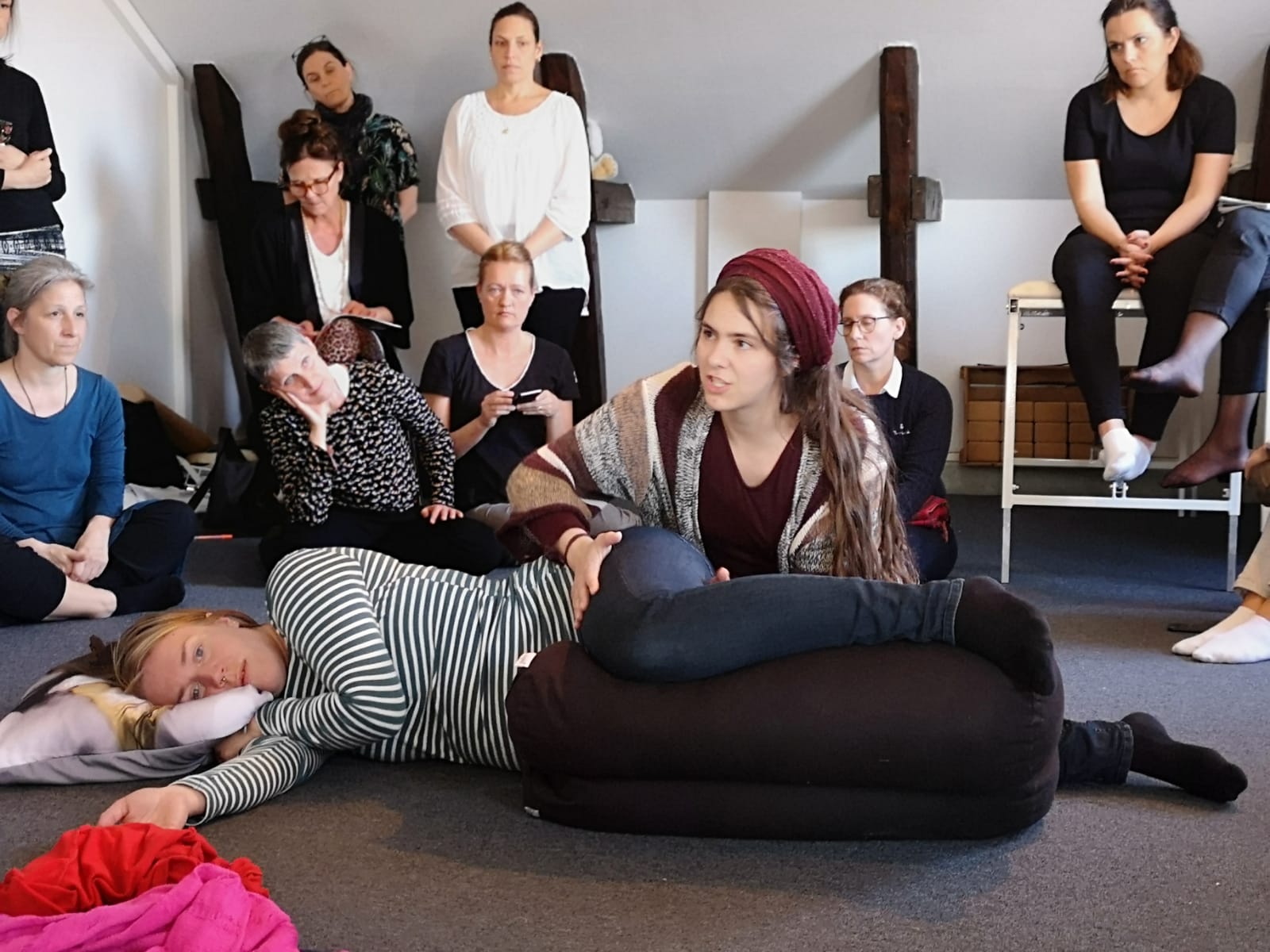 CANCELLATION POLICY
Cancellation or substitution accepted under restricted conditions.
$100 USD fee for cancellations before April 8, 2019.
$300 USD fee for cancellations between April 9 – June 10, 2019.
NO REFUND ON OR AFTER June 10, 2019. Please note this.
SUBSTITUTION
The substitute must fit all prerequisites.
No substitutions after August 6, 2019. Please note this.
Substitution requests require giving us the full contact information of the person to whom you are giving or selling your registration.
Arrange a substitution by including your full name in your email, and include the full contact information of the substitute in an email to info@SpinningBabies.com Write as soon as possible so they have time to receive communication from us to verify eligibility and get confirmation of their place in the workshop.
Make sure your substitute is eligible! If your substitute is not eligible, follow the refund schedule. You must work out the payment details with your substitute yourselves or it will be considered a cancellation and charged according to the cancellation schedule.
The workshop is SOLD OUT.