Meet the Trainers
Meet our Spinning Babies® Approved Trainers! These world teachers are conducting the full Spinning Babies® Workshop for birth professionals around the world. They work hard, play fair, honor one another fully and work closely with Gail Tully to advance the Spinning Babies® paradigm.
Click on a name link below to meet the Spinning Babies® Approved Trainer. Meet the incoming trainers at the bottom of the page.
Physiology Before Force℠
Key concepts of the Spinning Babies® paradigm explore Physiology Before Force℠. The community of Spinning Babies is more than knowledge. The body of our community supports one another with growth and trust.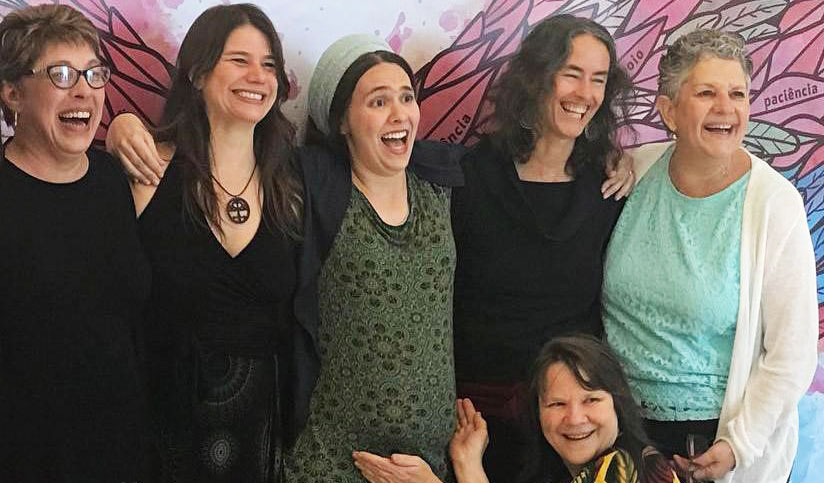 Incoming Trainers
We welcome the following Midwives who are in training to become approved this August.
Anna Maria Rossetti, Italy
Claire Eccelston, New Zealand
Claudia Booker, Washington, DC
Fiona Hallinan, Melbourne, Australia
Jenny Blyth, Queensland, Australia
Kelly Dungan, Seattle, Washington
Maira Libertad, Brazil
Nikki Zerfas, Seattle, Washington
Rhea Williams, Maryland, USA
Bianca "Tema" Mercado, San Diego, California
We are coming together in agreement to present Spinning Babies®.
You may also see the list of Spinning Babies® Certified Parent Educators for live, in-person childbirth education, and Spinning Babies® Aware Practitioners on our list for pregnancy bodywork with gentle attention for baby's position.