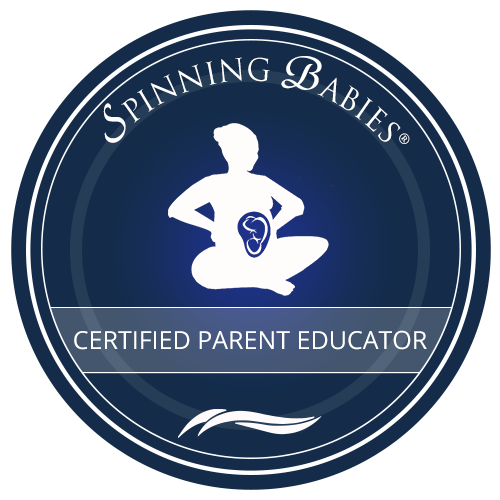 Spinning Babies® Certified Parent Educators teach the in-person Spinning Babies® Parent Class.

Spinning Babies® Parent Class
Babies have a very important and active role during labor — your job is to dilate; your baby's job is to rotate! Babies must navigate through your pelvis to be born. The Spinning Babies® Parent Class is an ideal opportunity to learn techniques to help bring balance to your body and address any restrictions in your pelvis in order to make birth easier. Together, you and your birth partner can use these techniques before and during labor to help make room for baby. After this class, you will better understand how your baby can find optimal positions for labor, and make birth less painful— even pleasurable! For expectant parents only.
Biographical Info
As a Labor and Delivery RN and Childbirth Educator for the last 15 years, Tracy is looking forward to bringing Spinning Babies® Parent Education to the greater Denver community. Classes will initially be held at Saint Joseph's Hospital in downtown Denver, but she is hopeful to be able to offer alternative class locations in the surrounding suburbs.
Categories:
Colorado,
Spinning Babies® Certified Parent Educator (SpBCPE),
United States