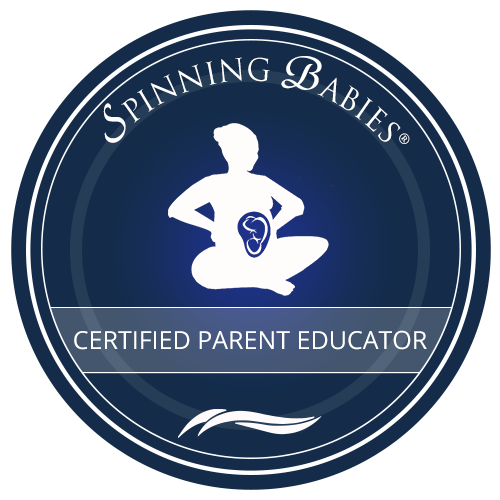 Spinning Babies® Certified Parent Educators teach the in-person Spinning Babies® Parent Class.

Spinning Babies® Parent Class
Babies have a very important and active role during labor — your job is to dilate; your baby's job is to rotate! Babies must navigate through your pelvis to be born. The Spinning Babies® Parent Class is an ideal opportunity to learn techniques to help bring balance to your body and address any restrictions in your pelvis in order to make birth easier. Together, you and your birth partner can use these techniques before and during labor to help make room for baby. After this class, you will better understand how your baby can find optimal positions for labor, and make birth less painful— even pleasurable! For expectant parents only.
Rebecca

Conant
Spinning Babies® Certified Parent Educator (SpBCPE), Prenatal Yoga Teacher (ERYT 500, RPYT), HypnoBirthing Certified Educator (HBCE)
Om Births/Down Under School of Yoga
Address
Boston,
MA
USA
work
Phone
:
917-763-2339
work
Email
:
yogabec@gmail.com
INTERNET
Biographical Info
Bec is the director of the Prenatal Yoga program at Down Under School of Yoga in Boston, and also runs Om Births Prenatal Yoga- an online yoga community for expecting parents. She teaches regular classes in Prenatal and Postnatal yoga, as well as coordinating special workshops to help expectant couples use yoga and mindfulness practices to navigate the birth process. A former Doula and current HypnoBirthing educator along with Spinning Babies, Bec aims for every family to have the support, community, and confidence to work with their own unique birth experience.
Categories:
Massachusetts,
Spinning Babies® Certified Parent Educator (SpBCPE)