Spinning Babies® Aware Practitioner Approved Workshop:

Integral Touch of Birth
With Adrienne C. Caldwell, Debra McLaughlin and Marcello Windolph
Professional medical, birth, and bodyworkers gain philosophical and scientific education in craniosacral, fasciatherapy, and integrated manual therapy for pregnant clients. Hands-on training focuses on respectful, perceptive touch in pregnancy and birth.



May 10 - 13, 2018
San Diego, California
*Pre-requisite Spinning Babies Workshop

May 9
May 17 - 20, 2018
St. Paul, Minnesota
*Pre-requisite Spinning Babies Workshop

 May 16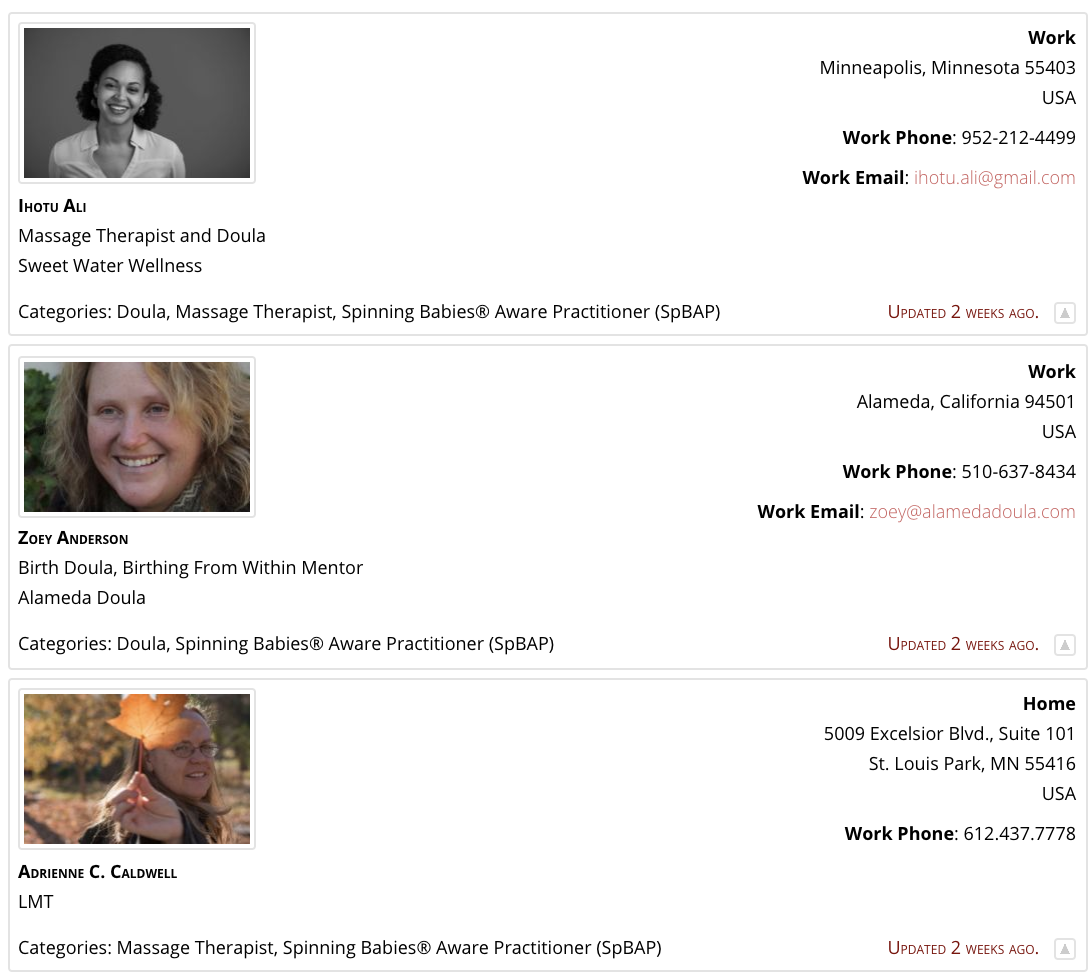 Pre-requisites for Spinning Babies® Aware Practitioners
Successful completion of pre-requisites will make the participant eligible to apply for membership on a list of Spinning Babies® Aware Practitioners:
* Attendance of two, separate full-day (7 CEU hours) Spinning Babies Workshops

One of the Spinning Babies Workshop participation was within 2 years of ITB workshop

Successful Completion of the 4-day ITB workshop

Two professional and one client reference

Code of ethics and scope of practice agreement

Annual renewal of Spinning Babies® membership listing
Register your interest here!
Be the first to know when registration opens an additional details are available.