Spinning Babies® Aware Practitioner Approved Workshops
We facilitate the body making room for the baby to get into the best position, while remembering that the pregnant person is making emotional and psychological room to integrate pregnancy and birth into parenthood.
Gail Tully
Immerse yourself in the Spinning Babies paradigm.
Each day includes education, training, and hands-on practice with professional coaching by profound educators.

Gail Tully, CPM and Creator of Spinning Babies® or Nicole Morales, CPM and Spinning Babies® Approved Trainer will present Spinning Babies integration for your client communication and services, and explain how doulas fit this skill set into a Doula Scope of Practice.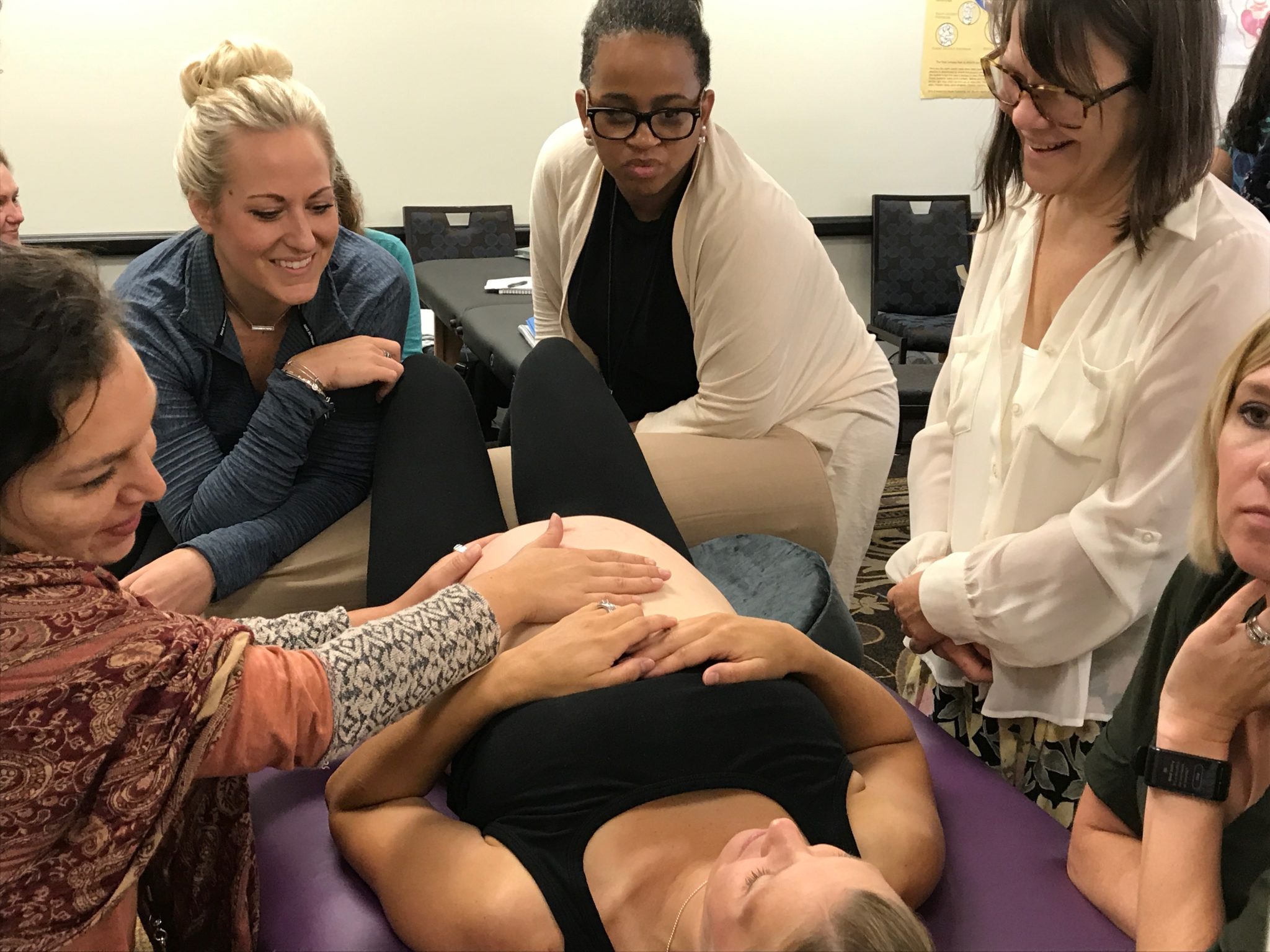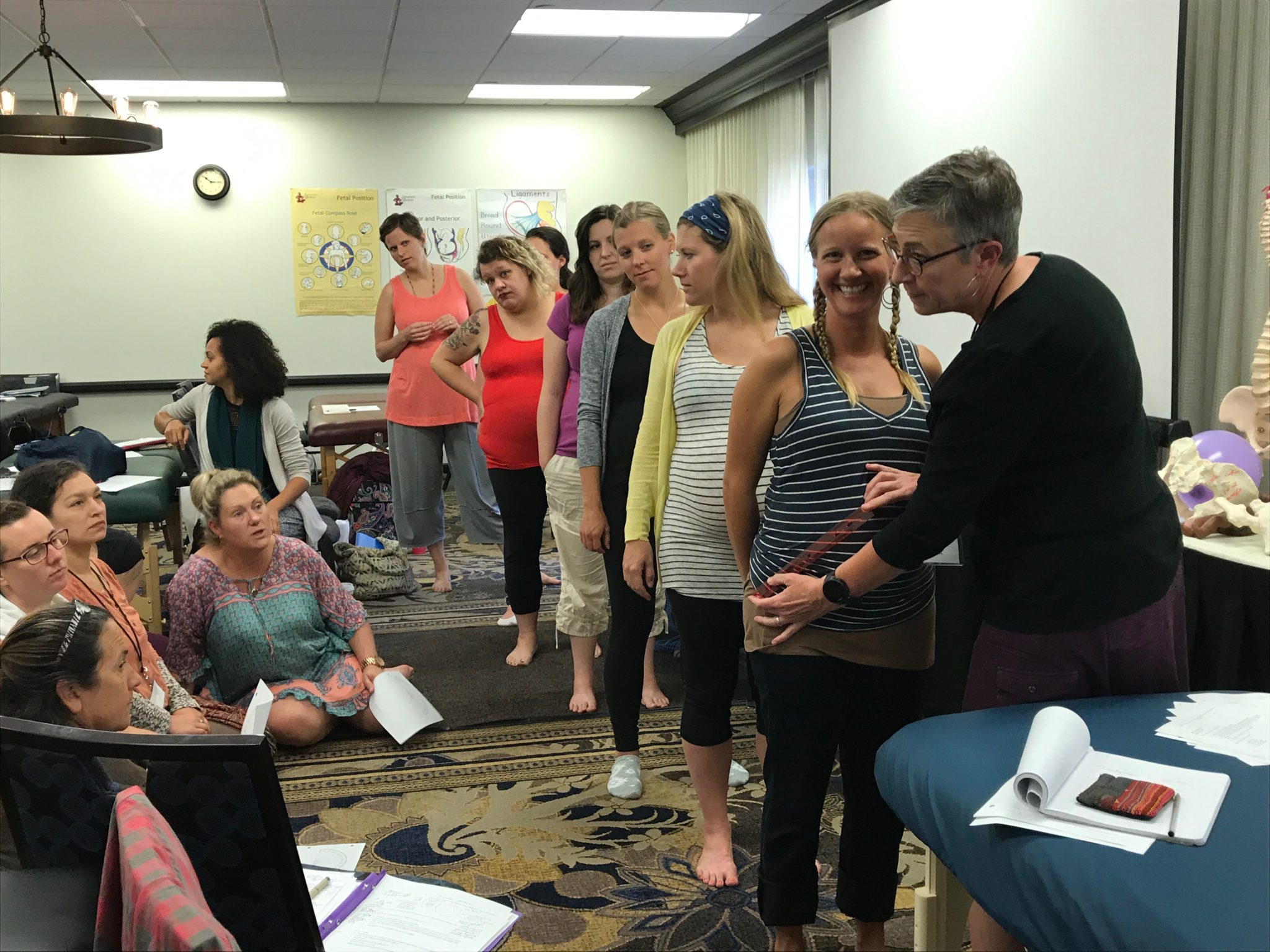 Infuse Your Practice
Join all of us to learn, grow, gain confidence, and learn how to design your own practices within your specialty consistent with the exciting new paradigm Spinning Babies is bringing forth in the world. Unique in bodywork trainings. Infuse your practice protocols with the Spinning Babies approach to pregnancy and birth.
Pre-requisites for Spinning Babies® Aware Practitioners
Successful completion of pre-requisites will make the participant eligible to apply for membership on a list of Spinning Babies® Aware Practitioners:
Attendance of two, separate full-day (7 CEU hours) Spinning Babies Workshops.
Your first Spinning Babies® Workshop may be the one offered the day immeditately before Integral Touch of Birth. Before receiving the SpBAP listing, however, you must attend a second Spinning Babies® Workshop.
One of the Spinning Babies Workshop participation was within 2 years of the Approved Workshop.
Successful Completion of an Approved Workshop
Two professional and one client reference
Code of ethics and scope of practice agreement
Annual renewal of Spinning Babies® membership listing – $100 annually.
These workshops are designed for Birth and Body Workers. Midwives, doctors, nurses, doulas, massage therapists, chiropractors, craniosacral therapists.
What attendees of the first
Integral Touch of Birth
Workshop in July 2017 said about their experience:
"THANK YOU for this amazing learning opportunity to learn about how to take care of myself as well as how to be more present with patients."
"I really enjoyed that we rotated between teachers and material. It encouraged us to begin the integration right away. Work with it not only here, but in our lives, which allows for an easier transition "back into the world" because we have already been integrating it all in. Sometimes at workshops you are not able to practice integrations until it's after the workshop which can sometimes be a crash. I feel well prepared to keep integrating with ease."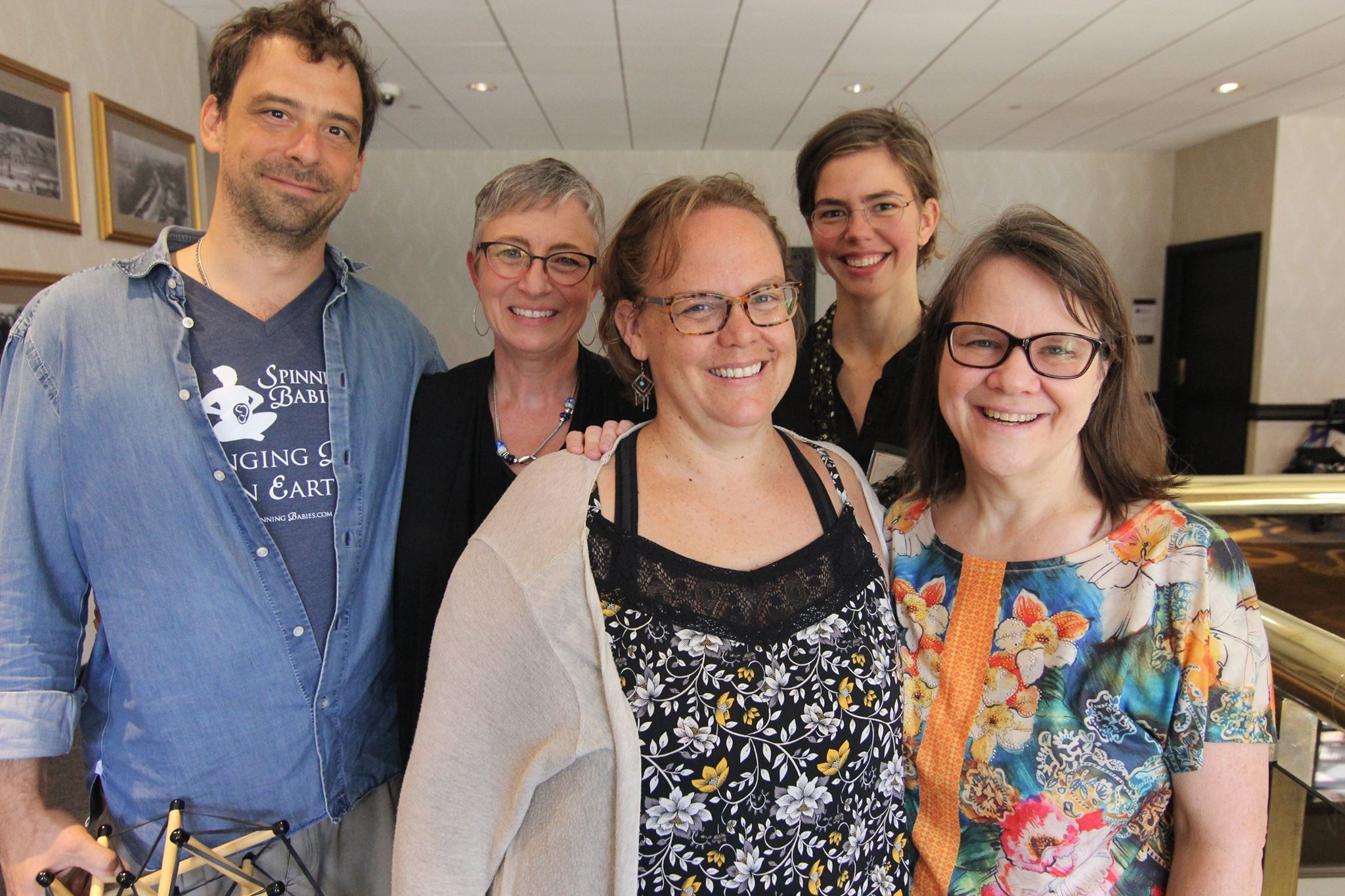 "I loved it all. It really put the fire for bodywork again. Thank you."
"Outstanding week. Delivered more than expected."
How might your experience taking Integral Touch of Birth change work or relationship with your clients?
I feel I have many more tools to encourage clients to trust their physiology, their body's ability and process. Being in silence with myself, clients, and others.
I will not touch my clients (or anyone) in the same way again after experiencing Marcello's fascial approach.
"I feel more aware of the restrictive structures in the pelvis – how to assess and how to treat. Very valuable."
Working from a more internal place, and allowing the body to come into my hands, enhancing life vs. working on the sluggish parts.
SLOW. I need to give digestible morsels of info to my clients. I want to share all info immediately. This could help me build a stronger more present relationship.
Greater confidence in my intuition as a practitioner and more tools to use alongside my existing practice.