Washington, DC – Spinning Babies® Workshop w/ Lorenza Holt, 12-1-18
December 1, 2018 @ 9:00 am

-

6:00 pm

UTC-4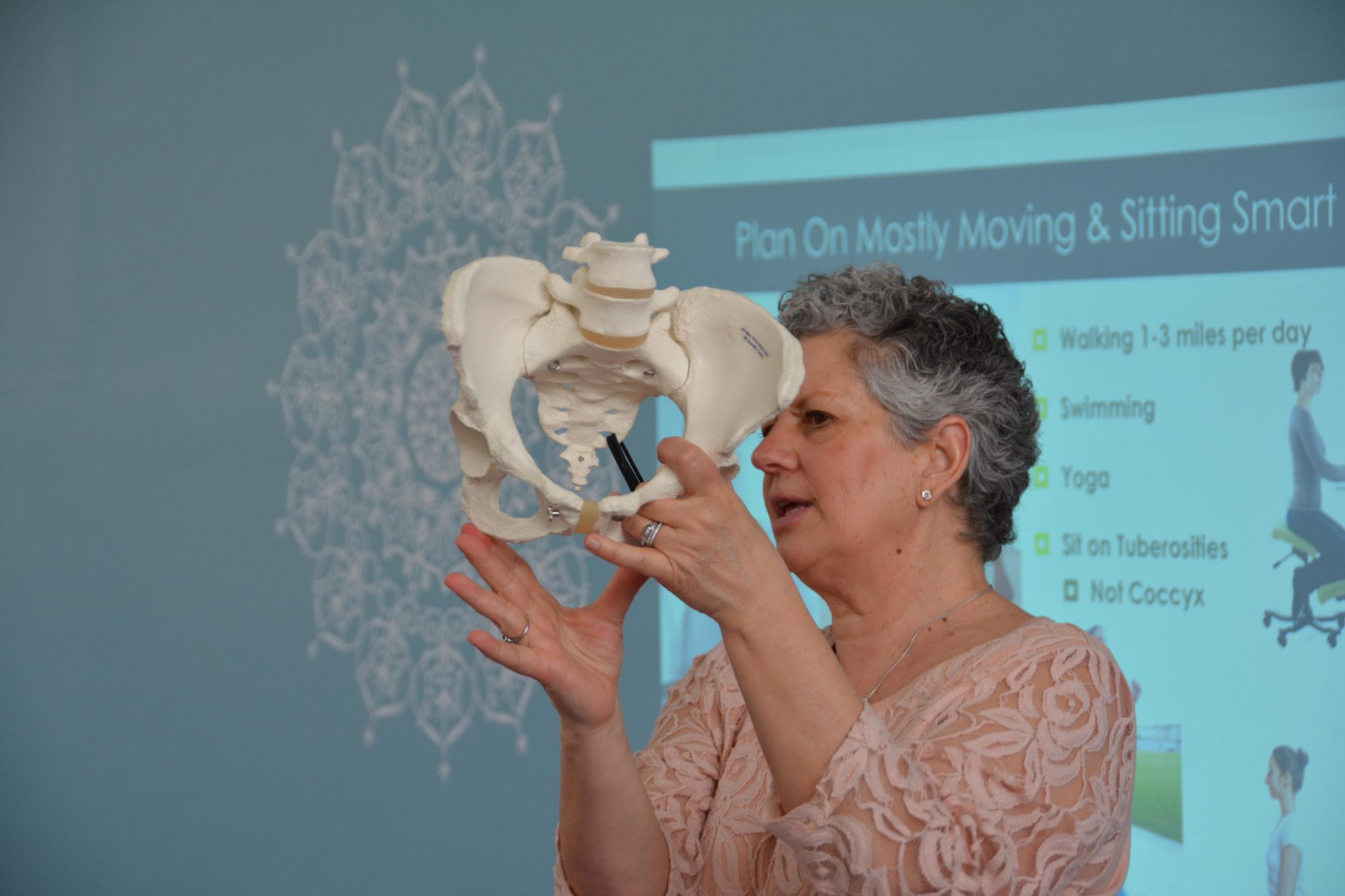 Spinning Babies® Workshop
Spinning Babies Workshop with Lorenza Holt, MPH, BDT (DONA), BCCE, SpB Approved Trainer
Hosted by Nicole Heidbreder, GracefulFusion Birth Doula Trainings
This workshop is for professionals who work with birthing families in the prenatal and intrapartum periods. Specialities include: midwives, nurses, nurse practitioners, obstetricians, family medicine doctors, childbirth educators, doulas, prenatal yoga instructors, chiropractors, acupuncturists, massage therapists, myo-fascial release practitioners, perinatal case managers, and community health workers.
The Three Principles of Spinning Babies are:  Balance, Gravity and Movement.
Learn how to encourage and support pregnant parents have more comfortable pregnancies and laboring parents having easier labors by using the Spinning Babies principles and techniques.
Spinning Babies promotes better fetal positioning during pregnancy and labor through the use of specific techniques that help soften and balance pelvic ligaments and muscles that support the pregnant uterus and pelvic floor.  We relate pelvic alignment and mobility to an easier and shorter birth.
Spinning Babies gives your work greater success by teaching you specific techniques. You will learn to know when to do what- and why – to help baby engage, descend and rotate through the pelvis and pelvic floor.  You will practice techniques for when labor stalls due to lack of engagement, a cervical lip or transverse arrest, for example.
Spinning Babies will teach you about:
The anatomy and physiology of the pregnant uterus and the soft tissues that support the pelvic structures
The effects of an occiput posterior labor
Assessing what a stalled labor pattern is telling us
What techniques we can apply to ease labor progress through the three levels of the pelvis
How a doula, within her scope of practice, can use the Spinning Babies principles
Lorenza Holt
Lorenza Holt is a Spinning Babies® Approved Trainer and approved birth doula trainer with DONA International. Lorenza comes to this workshop with more than 20 years of experience as a childbirth educator, birth doula, and trainer in a variety of women's health topics.
REFUND  POLICY
Refunds up to two weeks before the workshop. Doulas and midwives who are called to a birth and notify us (phone or email)  by 7am the day of a workshop will receive a refund, less a $40 fee or they can send a substitute participant.
OTHER IMPORTANT DETAILS:
Nicole Heidbreder is the host of this workshop. To contact her for further detials please email Nicole at: nicole@gracefulfusion.com
For directions and parking instructions, please go to:
The workshop locaiton is 1701 16th St NW Washington DC – first floor ballroom to the immediate LEFT as you walk in to the building.
There is VERY sparse, metered parking along the street for this workshop. Our suggestion is that you utlize the metro getting off at the U st Metro stop which is just 6 blocks away.  Another option is to utilize SpotHero.  The S1, S2, and S4 buses also drop off right in front of the building.
Registration will be from 8:30 to 9:00 am. Please arrive no later than 8:45 am.  Snacks will be provided during our morning break.
Course is 9:00 AM to 6:00 PM
Lunch will not be provided. Please either bring your own lunch, or money for ordering take out.   See HERE for walkable lunch options.  Lunch will be at 1:00PM for 1 HOUR.   Please feel free to bring snacks for your own comfort during the day.
Wear comfortable clothing as we will be practicing exercises on the floor and on beds
Bring a yoga mat and a rebozo or long shawl if you own one to use in practicing one of the techniques.  Also bring a birthing ball if you have one. We will have a 2 extra pumps.
***If you own a massage table, please contact Nicole at nicole@gracefulfusion.com to coordinate with her.
ACNM and RN 0.7 CEUs will be provided. Please be ready to provide your professional license or certification numbers at the time of workshop.  You must have your license number at the time of the workshop!!!  This workshop is also approved for 7 hours of DONA International continuing education credits.
Maximum group size: 30 participants.
Related Events