Nijmegen, Spinning Babies Workshop Jennifer Walker
February 22, 2018 @ 3:30 pm

-

February 23, 2018 @ 12:00 am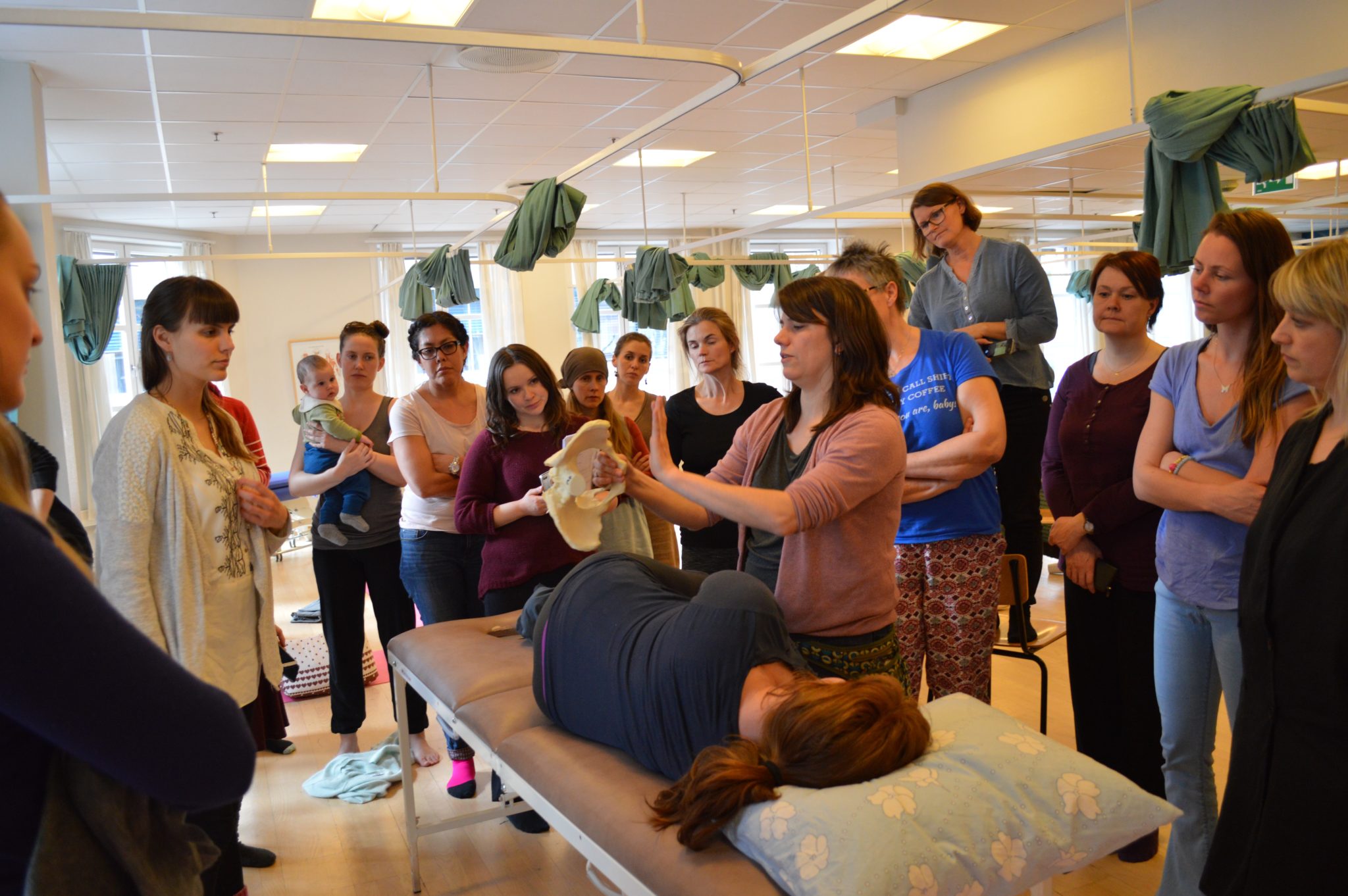 WOENSDAG 21 FEBRUARI 2018 SPINNING BABIES DOOR JENNIFER WALKER IN NIJMEGEN/LENT!
LOCATIE:
Van der Valk Hotel Nijmegen/Lent – GRATIS PARKEREN – Ligt naast station Lent. Waarschijnlijk inloop vanaf 9.00 uur, workshop begint om 9.30 uur en duurt tot 18.00 uur (dit wordt nog bevestigd).
PRIJS:
Je investering voor deze dag is €149,- (incl btw). Dit is inclusief eten/drinken gedurende de gehele workshop.
Accreditatie wordt aangevraagd (dus nog geen garantie dat dit zo is) bij:
– KNOV
– NBvD
VOOR WIE:
Deze workshop is geschikt voor verloskundige, verpleegkundige, doula en andere geboortewerkers. Het is raadzaam om enige kennis te hebben van de fysiologie van een zwangere/barende vrouw.
WAT HOUDT DE WORKSHOP IN:
De drie principes van Spinning Babies zijn: Balans, zwaartekracht en beweging
Het doel van deze drie principes zijn:
*De baby helpen om de kin op de borst te krijgen zodat de hoofdomtrek kleiner wordt.
* De baby helpen met roteren zodat het kan indalen met het hoofd in de optimale positie.
* Het bekken van de moeder versoepelen en openen door houding en positie.
* Optimale ruimte maken voor de baby om in te kunnen dalen (in de ideale positie of niet)
* De baby zelf de kans te geven te bewegen in de ruimte die de moeder heeft kunnen maken met deze en andere technieken en hierdoor het aantal mogelijk nodige medische interventies te reduceren.
De workshop onderwerpen:
– Bekijken welke invloed een AAA ligging (achterhoofdsligging, achterhoofd achter) heeft op de lengte van de zwangerschap en de bevalling.
– Het verkorten of voorkomen van een lange (posterior) bevalling tijdens zwangerschap (met demonstratie van een zwanger model).
– Bepalen van het verschil in middelen of comfort te verbeteren en rotatie-technieken.
– Leer een serie van technieken (The Fantastic Four) om meer balans te brengen in het lichaam tijdens de zwangerschap en de bevalling.
– Krijg een nieuwe kijk op vooruitgang van de bevalling door te kijken naar de ligging van de baby in het bekken.
– Uitproberen van technieken voor
* de 'bekken-ingang' in plaats van de 'latente fase'.
* het 'mid-bekken' in plaats van de 'actieve fase'.
* de 'outlet' in plaats van de 'uitdrijvings fase'.
– Het ontdekken van de ligging van de baby zonder 'hands-on' voelen en binnen de grenzen van de mogelijkheden van een doula met 'Belly Mapping'. Ook leuk om ouders aan te leren.
Ontvangst met koffie, thee, cappuccino, frisdrank en een lekkernij
De rest van de dag onbeperkt koffie, thee, cappuccino, frisdrank
Een lekkernij bij de ochtendpauze
Lunchbuffet bestaande uit: Het door Van der Valk geserveerde Live Cooking lunchbuffet bestaat uit: * Soep van de dag uitgeserveerd aan tafel * Verschillende broodsoorten * Diverse vleeswaren & kaassoorten * Variëteit aan zoete lekkernijen en handfruit * Saladebuffet met verschillende frisse salades en dressings * Grillbuffet, waar diverse soorten vlees en vis à la minute worden bereid * Selectie van warme gerechten * Gedurende de hele lunch kunt u onbeperkt gebruik maken van koffie, thee, melk en vruchtensappen
Koekjes/snoepjes bij middagpauze
BETALING/FACTUUR
Je kunt je bijzijn bevestigen door een ticket te kopen op deze website. Vul eventuele extra gegevens in op het inschrijfformulier. Binnen 14 dagen ontvang je de factuur voor je eigen administratie.
Tickets zijn overdraagbaar. Mocht jezelf niet kunnen, kun je iemand voor jou in de plaats laten gaan. Hierover graag mailen naar Jolanda van den Bosch, info@degeboortepartner.nl.
Mocht je verder nog vragen hebben, kun je die ook aan Jolanda van den Bosch stellen. Dit kan via mail info@degeboortepartner.nl of whatsapp 06-53185039.
This event has a Google Hangouts video call.
Join: https://plus.google.com/hangouts/_/spinningbabies.com/nijmegen?hceid=c3Bpbm5pbmdiYWJpZXMuY29tXzR0cWRkNDFiOGwyMzU2OWZ2YWJyY2hoOTg4QGdyb3VwLmNhbGVuZGFyLmdvb2dsZS5jb20.vvikvkcc1ck414s6aimv5ljsgg&hs=121
Related Events