Amsterdam Spinning Babies® Integration – Gail Tully & Jennifer Walker
February 14, 2018 @ 9:30 am

-

6:00 pm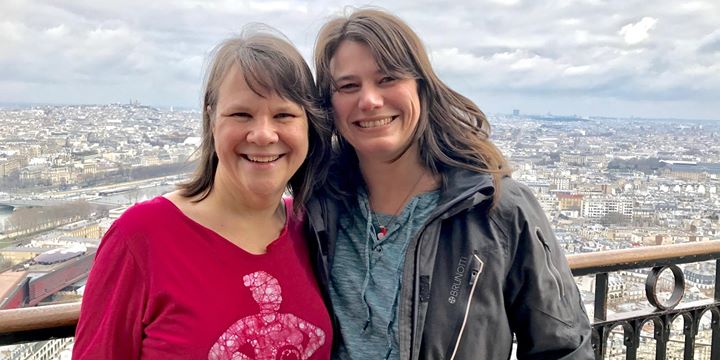 Spinning Babies® Integration Workshop
You took a Spinning Babies® Workshop. You've used our approach at births. You are seeing better outcomes! Now you are ready for more. This workshop is reserved for providers who have taken Spinning Babies® Workshop.*
You want a deeper dive to:
Assess more accurately
Review and learn more labour techniques
Case studies illustrated – Let's play "Birth Detective!"
Case studies illustrate our strategies. Assess "Where's Baby" with more insights into the Three Levels of the Pelvis. Gain solid protocols to help you fine tune physiological solutions. Build community and have fun with us while you deepen your Spinning Babies skill set!
Faculty: Gail Tully, CPM and Jennifer Walker, CD, SpBT
Gail Tully is founder of Spinning Babies® Jennifer Walker is Spinning Babies® Approved Trainer, co-founder of JJ Doula and chairperson of the Dutch National Doula Association (NBvD).
Cost: CURRENCY changes every day. At the time of registration, the Euro pricing is rounded as follows:
Early Bird: €140, until 31 January
Regular pricing: €162, beginning 1 February
At the door: €183, only on 14 Febuary
You will not be charged for conversion.
*Q. I wasn't able to attend a regular full day Spinning Babies® Workshop. May I come anyway?
A. No, this workshop builds on the material covered in our full day workshop (or a 2-day Spinning Babies® Workshop). We are continuing a conversation and study of a specific set of knowledge and protocols.
We welcome you to begin with a Spinning Babies® Workshop. See the Spinning Babies® event pages to find other specific provider workshops.
The tough stuff: Seating is limited. Let's all get there on time. Babies in slings or arms welcome.
Fine Print: No registration is complete without payment. No payment will be kept after the sessions are full. After online Registration ends, email to see if there's room. Attendance does not give rights or ability to call yourself a Spinning Babies practitioner. No video recording and please use any photos taken appropriately.
Cancellation Policy: 100% refund will be given if you need to cancel due to attending a birth. Other cancellations may involve a 20% fee. All cancellations must be submitted in writing via email to Gail before the workshop begins so we can call someone waiting for an open seat. No show, no call: no refund. Reach Gail at gail@spinningbabies.com
Related Events