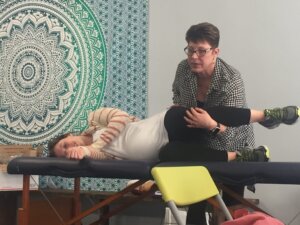 Tammy Ryan, AdvCD/BDT (DONA), SpBT is an international teacher and speaker in childbirth.
Tammy began her Spinning Babies exploration during her very first year as a doula in 2003. Tammy is also an active birth doula trainer whose curriculum is approved by DONA International. Tammy trains extensively and often does back-to-back doula training and Spinning Babies® Workshops.
Donna Terry McQueen
I've been an LDR/LDRP RN for almost 29 years, and the class that I attended with Tammy Ryan has truly opened my eyes to a new way to look at labor. Our nurses (there were 11-12 of us that attended this session) just can't stop talking about and sharing the things we learned.
Tammy's Upcoming Workshops
June 8 @ 8:00 am
-
June 9 @ 5:00 pm
June 23 @ 9:00 am
-
5:00 pm
June 30 @ 9:00 am
-
5:30 pm
July 14 @ 9:00 am
-
5:00 pm
July 21 @ 9:00 am
-
5:00 pm
July 27 @ 9:00 am
-
5:00 pm
September 29 @ 9:00 am
-
5:00 pm
October 20 @ 9:00 am
-
5:30 pm
October 27 @ 9:00 am
-
5:00 pm
October 28 @ 9:00 am
-
5:00 pm
November 17 @ 9:00 am
-
5:00 pm
November 27 @ 9:00 am
-
4:00 pm