Childbirth pain or cesarean surgery can be lessened. Enjoying birth can be possible now.

Daily Essentials: Activities for Pregnancy Comfort & Easier Birth from Spinning Babies on Vimeo. Download it today for comfort tonight!
Self care activities begin making space for the baby.
Pregnant parents use this site and these videos to improve fetal position (breech, transverse, posterior) and their birth. You could be one of these parents.

Spinning Babies Parent Class from Spinning Babies on Vimeo.
Spinning Babies Parent Class gives geek-level information to parents seeking to protect their natural birth option. Parents are empowered to identify a normal labor from one that is stalled out. Learn signs of a long labor before you're past your patience. Partners learn to add comfort in pregnancy and labor. Cesareans due to "failure to progress," "baby-too-big," fetal position, or long labor may be reduced with this information. This video teaches special techniques and gentle jiggling activities, along with what to do in labor.
Better Birth with Body Balancing from Spinning Babies on Vimeo.
In Better Birth with Body Balancing, Spinning Babies highlights Dr. Carol Phillip, DC's techniques for pregnancy and birthing. Dynamic Body Balancing is a gentle form of myofascial release (muscles and fascia- the connective tissue throughout the body). Learn the anatomy of fetal positioning and the impact of imbalance in the uterus on the infant and mother.
Through case study and demonstration, you will learn four techniques:
-Standing sacral release,
-Side-lying pelvic release,
-Diaphragmatic Release, and
-Forward-leaning Inversion.
This video is for professional bodyworkers and birth workers trained to work with pregnant parents and babies. Spinning Babies; Parent Class will show additional examples of when to use Basic Balancing in the birth process.
Spinning Babies is an approach using maternal physiology to ease pregnancy and birth.
Every day I hear happy results:
Back labor eased
Transverse (sideways) babies suddenly turn head down – cesarean canceled!
Posterior babies (sunny-side-up) rotate and/or descend
First labors occurring regularly in 8 hours or less
Cesareans canceled outside the OR when a last minute technique releases the baby
More natural births and VBACs around the world!
Together we notice that when women restore the balance in their muscles and alignment in the pelvis, birth goes better.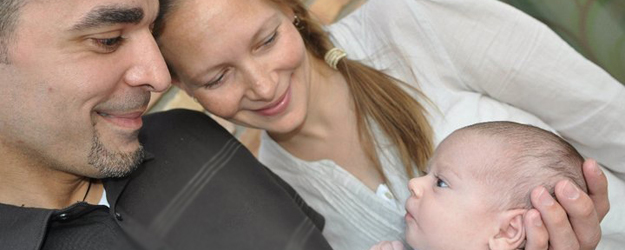 What is Spinning Babies?
Spinning Babies is an approach to optimize the physical relationship between the bodies of the mother and baby for the easing of childbirth. Spinning Babies is a new paradigm that takes clues from baby's position and station for natural, physiological solutions. Try it in any birth setting, childbirth program, or pain management plan.
Align the uterus so baby can curl and enter the pelvis as a small, compact – and more active participant.
Release tight ligaments or muscles which may pull or twist may relieve pelvic pain now or discomfort during birth.
Support what's loose in womb or pelvis with a pregnancy belt.
Open the pelvis to let baby move down during the birth process.
Share birth wisdom with parents and providers in ever deepening layers of understanding birth
Begin with activities to support the range of motion and alignment, to reach a healthy mix of mobility and stability for the pelvis. Comfort and function return to the body.
Gail Tully, CPM – Creator of Spinning Babies
I believe childbirth can be instinctual, pleasurable, and easier. How can I believe this when there is so much fear and talk about pain in labor?  Why, some ask, would 1 in 3 American women birth by cesarean if birth was so natural?
Watching birth transform parents, powerfully and yes, sometimes pleasurably, for over 30 years, I've seen how helping fetal position and flexion lead to rotation and progress in labor.  SpinningBabies.com is for parents, providers, doulas, and childbirth educators. Online since 2002.