Parents and providers use Spinning Babies to reduce pain, increase comfort, and help babies into a good position.
Spinning Babies is an approach using our body's physiology to reduce the need for interventions. Self care activities such as daily stretches begin making space for the baby.

Daily Essentials: Activities for Pregnancy Comfort & Easier Birth from Spinning Babies on Vimeo.
Learn how to make room for your baby to move to an anterior, head-down position in Spinning Babies Parent Class. The exercises taught here may help turn breech, transverse, oblique or posterior fetal positions.
Spinning Babies Parent Class from Spinning Babies on Vimeo.
Find special stretches and gentle jiggling activities that let the muscles relax and lengthen for a short time – often time enough to make a difference. We discuss when to seek help for baby position issues, such as breech, transverse (sideways) or posterior.
Every day I hear happy results:
Back labor eased
Transverse (sideways) babies suddenly turn head down – cesarean canceled!
First labors occurring regularly in 8 hours or less
Cesareans canceled outside the OR when a last minute technique releases the baby
More natural births and VBACs around the world!
Together we notice that when women restore the balance in their muscles and alignment in the pelvis, birth goes better.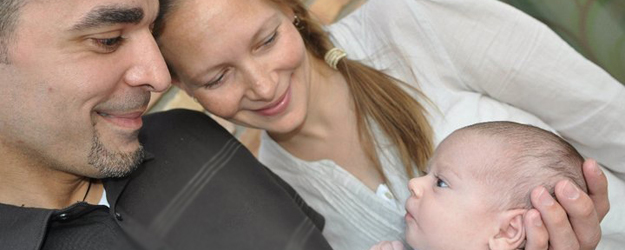 Gail Tully, CPM – Creator of Spinning Babies
I believe childbirth can be instinctual, pleasurable, and easier. How can I believe this when there is so much fear and talk about pain in labor?  Why, some ask, would 1 in 3 American women birth by cesarean if it was so natural?
Watching birth transform parents, powerfully and yes, sometimes pleasurably for over 30 years, I've seen how helping fetal position and flexion lead to rotation and progress in labor.  SpinningBabies.com is for parents, providers, doulas, and childbirth educators, since 2002 online.